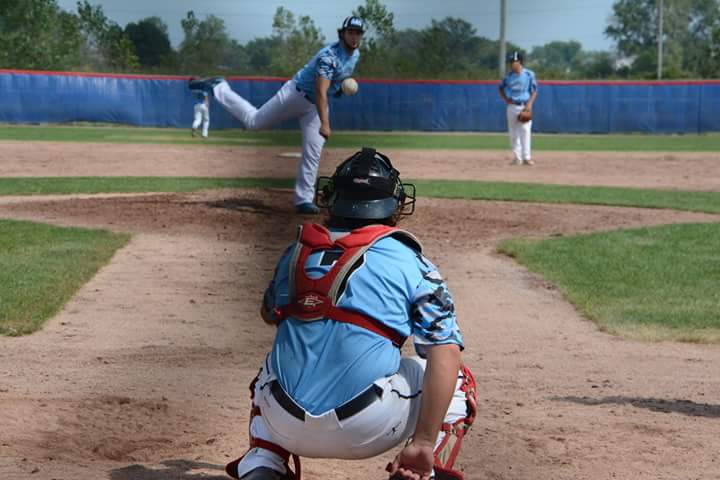 2018 All Aspects Triple-A Fall Baseball News
Coaching staff:  Julian Griffith, Jeff Boehm, Bryan Vanderlee, Brett Summers, Tony Townes, Jason Kiser & Bryan Milburn.
We have 3 fall Triple-A high school baseball teams for 2018! All 3 teams competed in the Rob Mackey high school division ran by Ho Chunk Baseball in Lynwood, IL over Labor Day weekend Sept 1-3. Our 3 teams played games at South Suburban College & Gouwens Park in South Holland, IL and Ho Chunk Baseball complex Lynwood, IL.
All Aspects Triple-A (JJ) finished 3-0 in pool play. Advancing to quarterfinals where they beat White Sox Aces (Sanford) 5-2. Semifinals All Aspects beat White Sox Aces (Fletcher) 4-1 moving to the Championship game verses the Lansing Redbirds which was played week later due to rain. All Aspects fell 3-1 and finished 2nd place.
All Aspects Triple-A (JB) and Triple-A(BB) teams finished with 1-2 records in pool play. Not enough to advance. Both teams competed very well and look forward to the league games held at Ho Chunk for all 3 teams Sept & Oct.
2017 All Aspects Triple-A Fall Baseball Aug-Oct Results:
This fall we had 3 Triple-A teams competing in the Ho Chunk Baseball High School league out of Lynwood, IL.
In the Sept 2, 3 and 4th Rob Mackey tournament 2 of the 3 All Aspects Triple-A teams made it to the semi finals.  Coach Julian Griffiths team lost is extra innings 3-2 finishing 3rd place while Coach Brett Summers team advanced to the Championship game only to fall short 6-5 finishing in 2nd place.
The 3 Triple-A teams competed in the regular league play on Saturday and Sundays Sept 9-Oct 7. Playoffs start up with double elimination tournament Oct 7 through Oct 21. Season was extended to Oct 28 & 29 due rainy weather Oct 14 & 21 weekends.
Triple-A #3 team finished in 4th place in Saturday League.
Triple-A #1 team finished 2nd place in Saturday League.
Triple-A #2 team finished 2nd place in the Sunday League.
_______________________________________________________________________________________
2018 Triple-A Fall Baseball Tryouts
Tryouts for 2018 Fall High School Wooden Bat program will be July 31, & August 2nd, 2018. Tryouts are held at Gouwens Park in South Holland Illinois from 6:30pm to 8:30pm. Must call 708-595-0919 to sign up for tryouts. Players ages 14-18 (Freshmen-Seniors) are encouraged to tryout.
Cost for position players $575/player.
Includes:
* 10 Outdoor 2 hour practices in Aug
* 6-8 90 min team hitting practices at All Aspects.
* All games and practices ran by our professional staff.
* Beginning and end of season double elimination tournament.
* 7-8 league games, pending weather.
Pitchers looking to throw some innings this fall or players looking to experience proper coaching/teaching of the game at practices and during game inquire by calling 708-595-0919 for details.